Javed Miandad slams Ahmed Shehzad over irresponsible statement
Miandad said that Shehzad should focus on performing on the field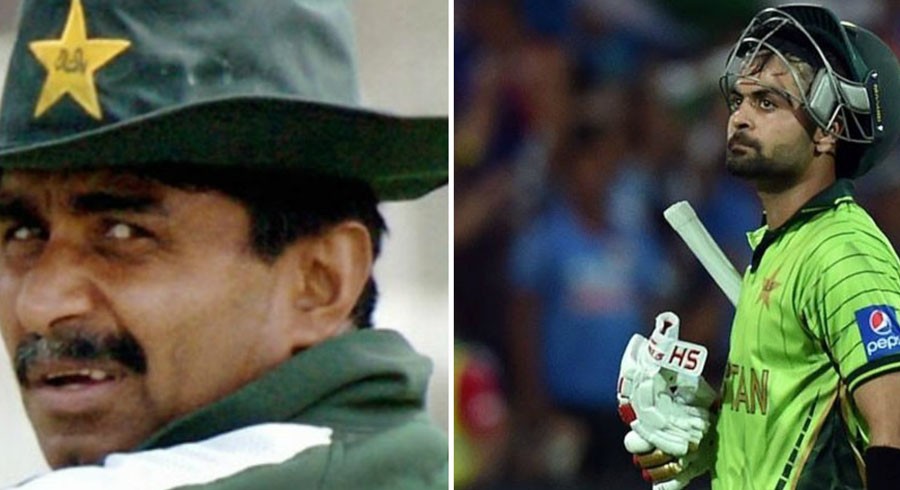 PHOTO: AFP
Pakistan batting great Javed Miandad has criticised Quetta Gladiators' opener Ahmed Shehzad over his recent statement on playing cricket for another 12 years.
While speaking to Cricket Pakistan in an exclusive interview, Shehzad had said that he has learned a lot from his past experiences and is hopeful about representing Pakistan for a long period of time.
"The past two years have been tough for but I have learned a lot in that span of time and hopefully this will prove beneficial in the my upcoming years in cricket," said Shehzad. "Bearing in mind my fitness and skills, I think I can represent Pakistan for another 12 years and that is not an exaggeration."
ALSO READ: PCB postpones Bangladesh series, Pakistan Cup indefinitely
Sharing his thoughts, in a YouTube video, Miandad said that Shehzad should focus on performing on the field.
"You [Ahmed Shehzad] can play for 20 years rather than just 12, I guarantee you that but you need to perform. If you perform daily nobody will drop you from the side," said Miandad. "If other players are performing then they will be preferred over you with regards to playing for the national side."
"Players should not give such irresponsible statements and instead let their performance do the talking on the field," he added.
The former right-hander also questioned the selection criteria prevalent in Pakistan cricket.
"In other countries, players get selected on a series by series basis. But in Pakistan you get to play 10 matches based on just one century. This is partly the reason why there are problems in our team," he said. "As a player you should have good performance in eight out of 10 matches you play on average."