Karachi Kings is committing a grave mistake: Inzamam
Former Pakistan captain believes the HBL PSL franchise failed to take advantage of their home ground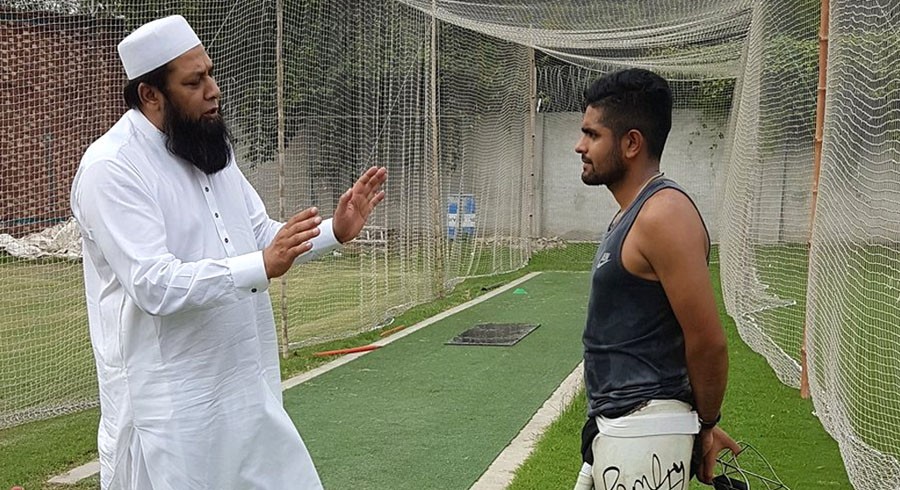 PHOTO COURTESY: PCB
Former Pakistan cricketer Inzamamul Haq believes that Karachi Kings have committed a grave mistake by playing only one regular spinner in their first two games of this year's Habib Bank Limited (HBL) Pakistan Super League (PSL).
While speaking in a Youtube video, the 49-year-old advised the Karachi Kings skipper Imad Wasim to add a second spinner in their playing XI for future matches.
"I don't understand why Karachi is committing such a grave mistake. Subcontinent pitches are more conducive for spinners. They [subcontinent pitches] are effective for pacers only when the ball starts reverse swinging, which doesn't happen too often in 20-over match," Inzamam said. "If Karachi had a second spinner along with Imad Wasim against Quetta, then Quetta would have had trouble chasing the target. Imad took a wicket while conceding only 19 runs in his four-over spell, but after him Karachi were left with no spinner. Therefore, it became easier for Quetta batsmen to face similar sort of pace from Karachi bowlers."
"If they had a spinner, then Quetta batsmen might have taken a chance which might have resulted in a wicket. Karachi missed an opportunity as it was their home ground so they should have had a better idea of the pitch," he added.
Inzamam also wants the Kings' team management to promote right-hand batsman Iftikhar Ahmed up the batting order.
"Overseas players are finding it difficult to adjust in our conditions as they are failing to take advantage of the bowling [early]," he said. "Iftikhar is doing really well in T20s for Pakistan as well as Karachi. I think Karachi should move Ifthikar up the order, as Imad also scored in the first match after coming in at number four."
ALSO READ: 'Shehzad should mind his own business rather than becoming a professor'
Former Pakistan captain also appreciated wicketkeeper-batsman Sarfaraz Ahmed for providing support to rookie batsman Azam Khan in a pressure situation.
"Azam Khan has performed well in pressure situations which is a great quality to have in a batsman. He is a very sensible hitter as he has a cricketing brain and knows how to rotate the strike," he said "Sarfaraz kept his nerves in control during pressure situation which is a hallmark of a senior player. He kept scoring while also providing good support to other batsmen."