Mani wants Sarfaraz to give up Test captaincy
Many questions had been raised about the captaincy and performance of Sarfaraz after the 2019 ICC World Cup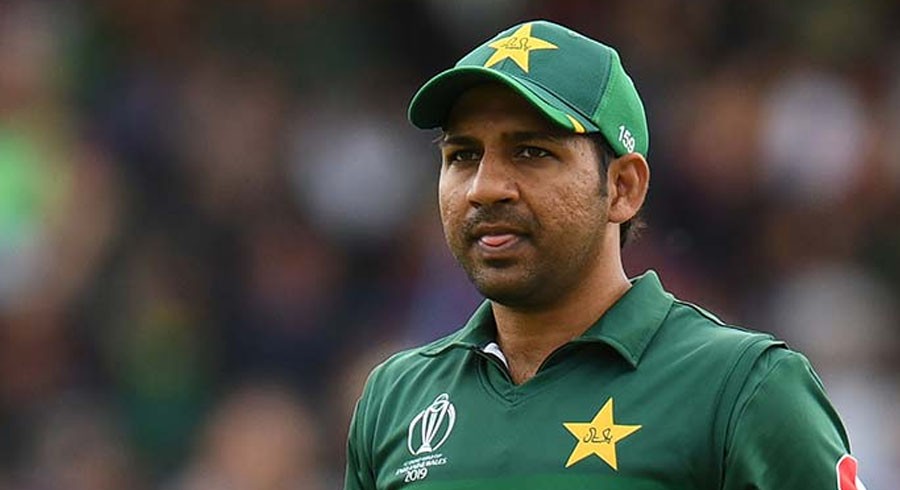 PHOTO: AFP
An important meeting between the Chairman of the Pakistan Cricket Board (PCB) Ehsan Mani and captain Sarfaraz Ahmed has been scheduled for next week, in which some important issues will be discussed. According to sources, the current captain will be asked to resign from the leadership role of the national Test side while retaining the captaincy in the limited-overs formats.
Many questions had been raised about the captaincy and performance of Sarfaraz after the 2019 International Cricket Council (ICC) World Cup in England. The PCB, however, retained the wicketkeeper-batsman as the captain of Pakistan in the recently concluded limited-overs series against Sri Lanka.
ALSO READ: SLC President 'fed up' with PCB's security measures
After the Twenty20 International (T20I) series whitewash against the Islanders, speculations about Sarfaraz's role as captain has run rampant across media outlets and social media channels across the country. The PCB, however, has refrained from resorting to drastic measures.
According to sources, Sarfaraz is expected to retain his role as captain until the scheduled T20I series against Australia in November. A final decision on the status of Sarfaraz as the Test captain is also expected to be made next week, after the meeting.
Sarfaraz will be captaining Sindh in the upcoming National T20 tournament which is scheduled to start in Faisalabad on Sunday, October 13. The squad for the tour of Australia will be announced after the first round of the tournament.
There is no obvious option for the succession of Sarfaraz as the Test captain. Prolific batsmen Babar Azam and Azhar Ali are being considered the favourites for the leadership role. However, the upcoming tour of Australia would add tremendous pressure on the incoming skipper.