Multan Sultans appoint Ottis Gibson as assistant, fast-bowling coach
Gibson has decided not to renew his contract with the Bangladesh men's team as bowling coach. He will finish his two-year stint on January 20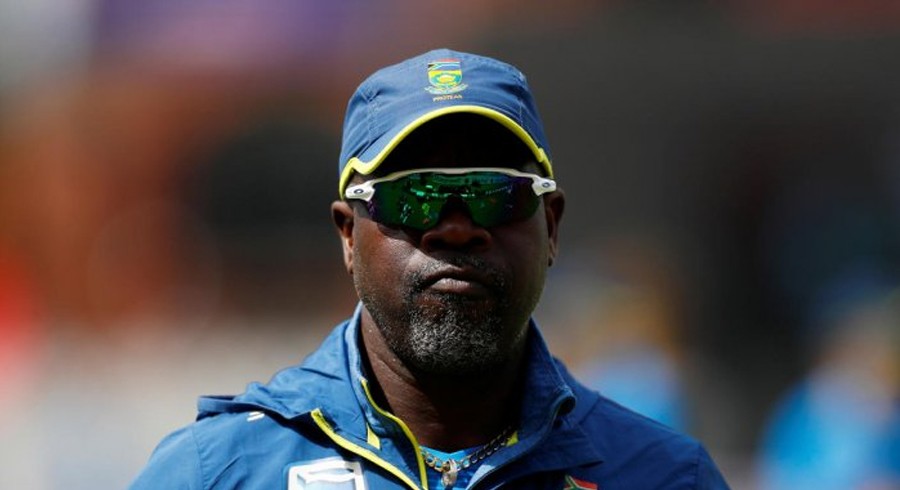 PHOTO: Reuters
Former West Indies pacer Ottis Gibson has been hired by HBL Pakistan Super League (PSL) defending champions Multan Sultans as an assistant and fast bowling coach.
The 52-year-old will be part of Sultans' coaching panel for the PSL 7. The franchise already has big names in the panel, Andy Flower is the head coach and Mushtaq Ahmed is working as a spin-bowling coach. England's Richard Halsall is the fielding coach.
On the other hand, Gibson has decided not to renew his contract with the Bangladesh men's team as bowling coach. He will finish his two-year stint on January 20.
From 2010 to 2014, Gibson was the head coach for the West Indies. He previously twice worked as a bowling coach for England, from 2007 to 2010 and again from 2015 to 2017. Gibson also coached the South African cricket team from 2017 to 2019.
It must be noted he played two Tests and 15 ODIs between 1995 and 1999. He featured in 177 first-class matches where he bagged 659 wickets and scored 5604 runs.