New Zealand losing to Afghanistan will raise a lot of questions: Shoaib Akhtar
Speedster claimed that New Zealand's defeat at the hands of Afghanistan will become a trending topic, especially in Pakistan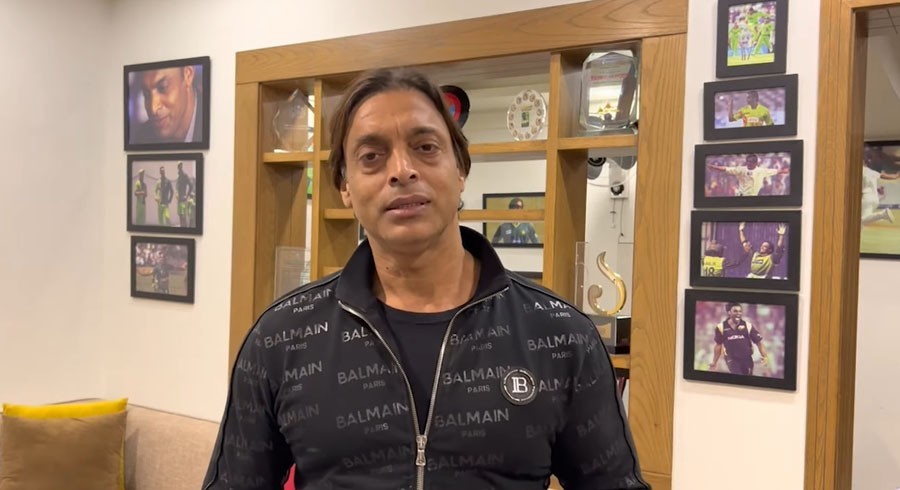 PHOTO COURTESY: YouTube screengrab
Former Pakistan speedster Shoaib Akhtar has warned that New Zealand losing to Afghanistan will raise a lot of questions.
Virat Kohli's India have bounced back from their opening two losses to Pakistan and New Zealand to hammer Afghanistan and Scotland.
However, they still need to win their last group game against Namibia on Monday and depend on the result of Sunday's New Zealand-Afghanistan match to have a chance of making the semi-finals.
Akhtar claimed that New Zealand's defeat at the hands of Afghanistan will become a trending topic, especially in Pakistan.
"India's fate is now in New Zealand's hands. If New Zealand lose [to Afghanistan] a lot of questions will be raised, I'm warning you. I'm afraid that it will become another trending topic. I don't want to get into any controversy but sentiments of Pakistanis are really high at the moment as far as New Zealand is concerned," said Akhtar while speaking on his official YouTube channel.
"I think New Zealand are better than Afghanistan. If, God forbid, they don't play well and lose, that will be a problem. Nobody will be able to stop social media if it happens and we have to take that into consideration," he added.
ALSO READ: West Indies confirm Pakistan tour in December
New Zealand stayed on course for the semi-finals with a 52-run win over Namibia on Friday.
Meanwhile, group 2 leaders Pakistan have already made sure of a semi-final place with four wins in four games.