PCB downplays reports of team's equipment being seized in England
The board maintains that the Pakistan cricket team is not liable for any damages on behalf of the Pakistan government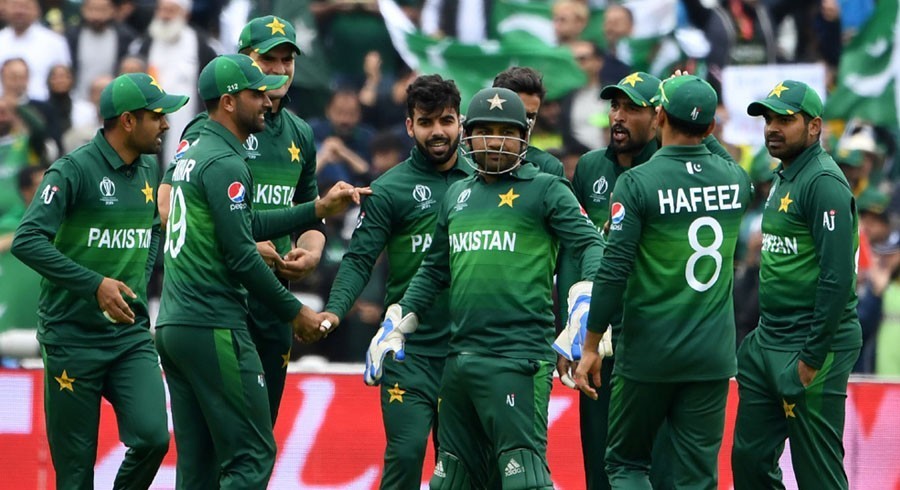 PHOTO: AFP
The Pakistan Cricket Board (PCB) has downplayed reports that Broadsheet LLC, a company that won the arbitration case against the state of Pakistan and the National Accountability Bureau (NAB) in 2018, may seize the equipment of Pakistan cricket team during their ongoing tour in England.
PCB maintains that since it is an autonomous body, the Pakistan cricket team is not liable for any damages on behalf of the Pakistan government, according to ESPNcricinfo.
According to a report published in a local newspaper on Monday, Broadsheet LLC had sent a letter to the Pakistan government's legal counsel in the aforementioned case, Allen & Overy, in which they stated that the government of Pakistan owes more than 33 million dollars in damages to the company. As a result of which, the company holds the right to seize Pakistan cricket team's assets.
"The Pakistan cricket team is currently in the UK preparing for a Test series against England. We consider that the team is, by the very nature, an asset of the defendant and that monies due to the team and assets of the team are assets of the defendant to the litigation," Broadsheet LLC was quoted as saying in the letter.
PCB is currently in contact with the Pakistan Embassy in England regarding the matter and believes there is no cause for concern.
Pakistan is scheduled to take on England in three Tests and three Twenty20 Internationals (T20Is), which will be played from August 5 to September 1.