Regret not playing for Pakistan: Imran Tahir
Tahir has so far played 20 Tests, 107 ODIs and 38 T20Is for the Proteas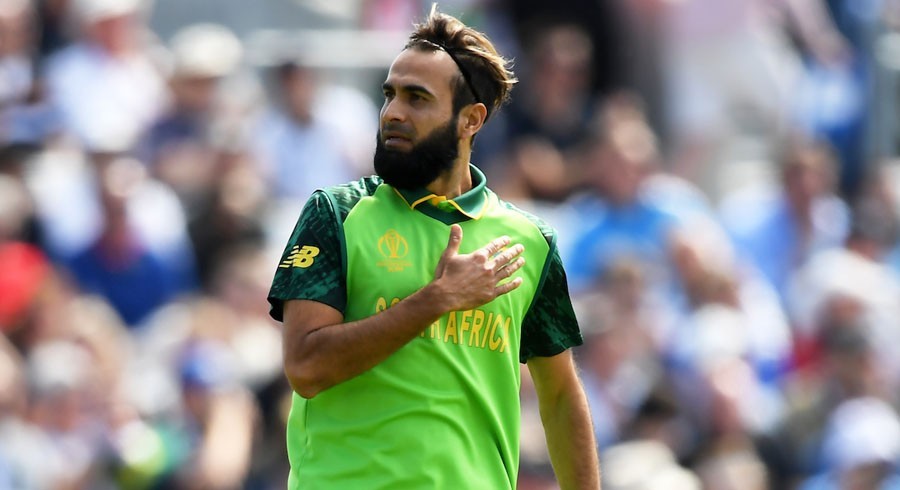 PHOTO: Reuters
South Africa leg-spinner Imran Tahir has revealed his disappointment over not being able to represent Pakistan in international cricket.
Tahir lived in Lahore till 2005 and even represented Pakistan U-19 and A sides but was unable to get a senior call-up.
"I used to play cricket in Lahore and it played a significant role in my progression as a cricketer. I played most of my cricket in Pakistan but did not get an opportunity here, for which I am disappointed," said Tahir.
ALSO READ: Pakistan batsmen have no excuse to fail in England: Iqbal Qasim
He also praised his wife, Sumayya Dildar, for helping him get through the difficult period after leaving Pakistan.
"Leaving Pakistan was a difficult decision but most of the credit for playing for South Africa goes to my wife," he said.
Tahir has so far played 20 Tests, 107 ODIs and 38 T20Is for the Proteas and has bagged 57, 173 and 63 57 wickets respectively in the three formats.
The leg-spinner retired from ODI cricket after the 2019 World Cup in England and Wales.