People used to call Inzamam 'parchi' during 1992 World Cup: Rashid Latif
Former wicketkeeper-batsman said that Inzamam's semi-final knock changed his career forever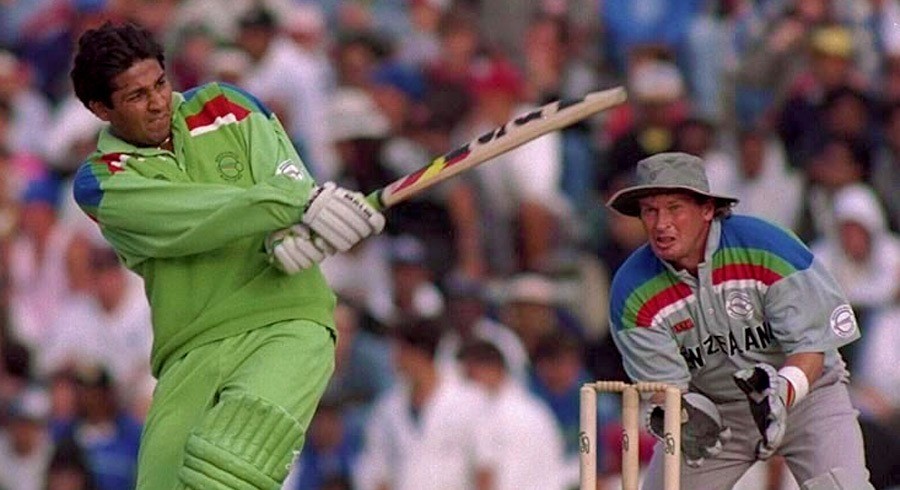 PHOTO: Reuters
Former cricketer Rashid Latif has revealed that people used to call batting legend Inzamamul Haq a 'parchi', until he played a scintillating 60-run knock against New Zealand in the semi-final to pummel Pakistan into the final of 1992 World Cup.
While speaking in a YouTube video, former wicketkeeper-batsman said that Inzamam's aforementioned innings changed his career forever.
"Inzamam and Mushtaq Ahmed used to play with me in United Bank Limited [UBL]. Inzamam first had to prove himself in street cricket," Latif said. "No one was ready to accept that Inzamam was a good player. People used to call him a parchi but we had seen him play in UBL. The semi-final in 1992 changed his career overnight and he took Pakistan into the finals by beating New Zealand."
ALSO READ: Imran Khan survived player revolt at 1992 World Cup: Javed Miandad
Inzamam recently in a video revealed that he was not feeling well a day before the semi-final and wanted to skip that game.
"Before the World Cup semi-final against New Zealand, I was feeling unwell. I told Mushtaq Ahmed to tell Imran Khan I was unwell and won't be able to play. Mushtaq came back, he laughed and said Imran Khan has said no matter what, you will play," Inzamam said.
Javed Miandad was the second-highest scorer of the tournament with 437 runs in 9 innings. Miandad registered 5 fifties in the tournament and was also an unsung hero for Pakistan according to Latif.
"Miandad was the mainstay in the Pakistan batting line-up. Even though Inzamam played a great inning in semi-final, Miandad was performing and scoring runs in every match of the World Cup," he said.