PSL 6: PCB asks franchises to submit financial guarantee by September 25
The fifth edition of the event is yet to be completed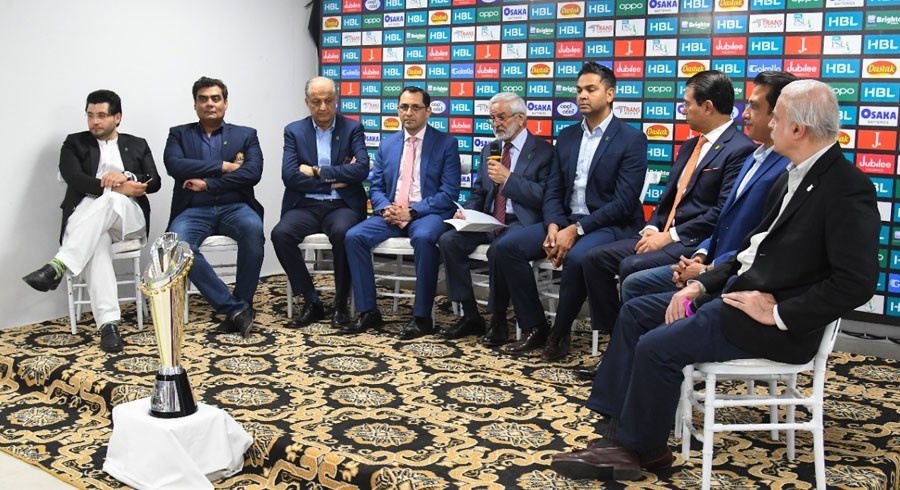 PHOTO COURTESY: PCB
The Pakistan Cricket Board (PCB) has asked the Pakistan Super League (PSL) franchises to submit financial guarantee, by September 25, 2020, for the sixth edition of the event, despite the fact that the fifth edition is yet to be completed.
This process was followed in the first four editions of the league as well but, after insistence from franchises, PCB decided to accept post-dated cheques for the fifth edition. Back then, the team owners were of the opinion that the league is now in a more stable position which is why the PCB should trust them with regards to fulfillment of financial obligations.
It was also decided that in the future, if any franchise fails to fulfill its financial commitments, the PCB will ask for a two-year guarantee instead of one.
ALSO READ: IPL governing council member lauds 'terrific' Babar, Shaheen
Sources also confirmed that at least two franchises were not able to meet their financial obligations, during PSL 5, but it remains to be seen whether PCB will ask them to submit guarantee or post-dates cheques.
It must be noted that PCB has already announced the schedule of the remaining four PSL 2020 matches, which were postponed on March 17 due to Covid-19 pandemic
The four matches will be held in Lahore on November 14, 15 and 17 with only the Qualifier and Eliminator 1 to be a double-header. Eliminator 2 will be played on the following day, while the event will conclude on Tuesday, 17 November.