Rohail Nazir heaps praise on Babar Azam, Sarfaraz Ahmed
The 18-year-old revealed that he received wicketkeeping advice from Sarfaraz while he learned a lot about batting from Babar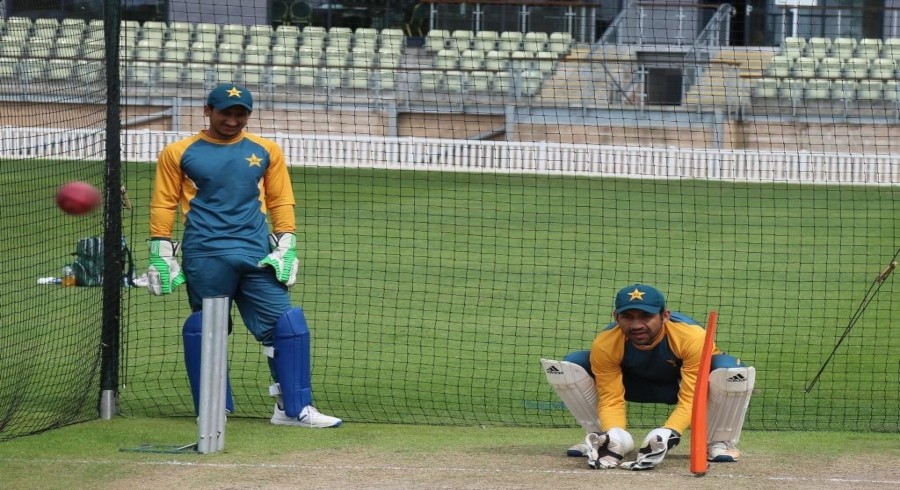 Photo Courtesy: PCB
Pakistan's uncapped wicketkeeper-batsman Rohail Nazir, in a video released by the Pakistan Cricket Board (PCB) on Wednesday, heaped praise on the likes of batsman Babar Azam and wicketkeeper batsman Sarfaraz Ahmed for helping him tremendously as seniors during the ongoing training sessions for the upcoming series against England.
The 18-year-old revealed that he received wicketkeeping advice from Sarfaraz while he learned a lot about batting from Babar.
"Sarfaraz bhai asked me himself to have a session alongside him. He is very experienced and I had the opportunity to have a session with him. He shared with me the tips on how to do longer stretches of keeping for around 4 to 5 days while explaining how a player recovers from it. He told me about the demands at international level. I have learned a lot from him," said Nazir.
ALSO READ: Kashif Bhatti tests positive for Covid-19 during England tour
"In the batting I saw Babar bhai who as you know is one of the best players in the world today. I always wanted to see his bats and since we are in the same dressing room, I had the chance to see them. I also got to talk to him about batting and about the bats that I use. The seniors have taught me a lot," he added.
The rising star of Pakistan cricket claimed that he felt right at home in the national side because of the way the seniors had reacted to his inclusion.
"When I was the under-19 captain I could see that any new player, who came into the side, was visibly nervous at the start. I kept thinking how the seniors would react to me as a junior in the side. The seniors however talked to me like I have been with the team for a long while now. Imad bhai was from my city and I had been in contact with him before but the rest such as Imam bhai, Babar bhai, Shan bhai have taken me with them and have given me a lot of advice," he said.
Nazir stated that the seniors in the national side had taught him how to focus on training while having fun off the field.
"Sohail bhai is my senior and he is really fun. Imam bhai and Shadab bhai also help the team enjoy a lot which helps freshen everyone up. I am learning a lot from them. The way these guys are extremely focused in training while enjoying at other times is a thing I have learned from them as a junior. I have played with some players in the side such as Naseem Shah so I am really enjoying this experience," he concluded.