'Selfish' Imad wants to gain from Amir, Sharjeel's Pakistan team snub
Karachi Kings captain believes the duo's omission from the national team is going to spur them to give their best in PSL 5 playoffs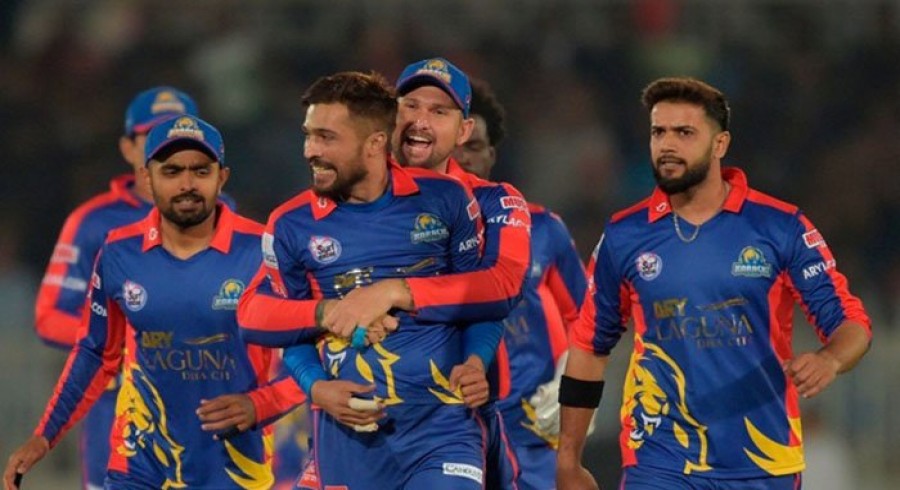 PHOTO: PSL
Karachi Kings captain Imad Wasim wants to gain from left-arm pacer Mohammad Amir and opener Sharjeel Khan's snub from the national team for the upcoming tour to New Zealand.
While speaking to reporters ahead of their clash against Multan Sultans in the first qualifier of PSL 5, Imad said that the duo's omission from the national team is going to spur them to give their best for Karachi Kings.
"This [Amir and Sharjeel's omission] was really important for us. I am being very selfish as a captain. When you are dropped from the national side, you want to prove yourself. If a cricketer has previously proved that he is good enough, then he can prove it again by putting in the effort. It's a good thing for us that Amir and Sharjeel are not in national squad, so they will try to give their best and perform, which will eventually benefit our team," Imad said.
"Amir and Sharjeel are the sort of players who will become mentally strong with their omission and will try to better themselves," he added.
ALSO READ: Wahab Riaz hails 'complete package' Faf du Plessis ahead of PSL playoffs
Imad also claimed that there was no problem between him and the national team captain Babar Azam and both offer each other advice and shared a good relationship.
"Whenever I attend a press conference, there are always so many questions about Babar Azam. I am really happy for Babar that he has been appointed the national team's captain in all three formats. I have repeatedly said that we are very good friends. When he needs advise while leading Pakistan team, he seeks my advice. When I need some suggestions while leading Karachi Kings, I seek out his opinion," he said.