Shoaib Akhtar wants Babar Azam to become a 'man of steel'
The world's fastest bowler said that Azam needs to evolve as a player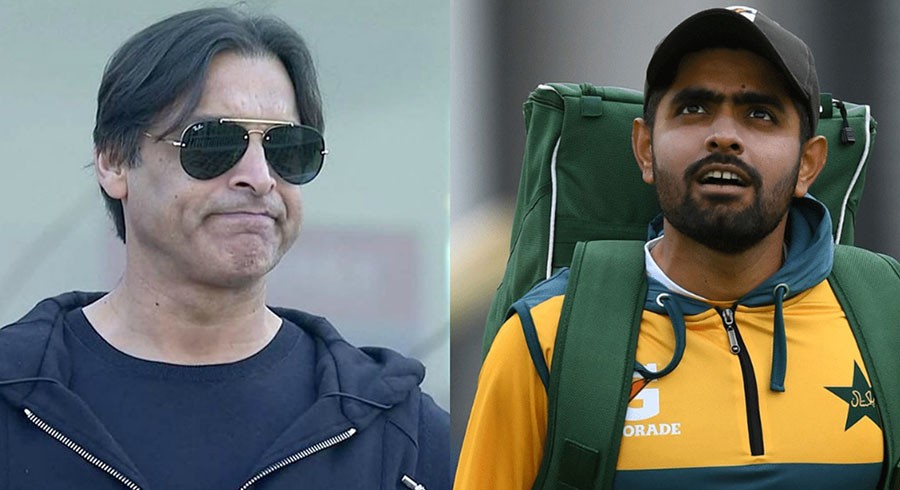 PHOTO: Reuters/PCB
Former Pakistan speedster Shoaib Akhtar believes that national side's captain Babar Azam needs to become a "man of steel" if he wants to lead the team for a long period of time.
Earlier, the Pakistan Cricket Board (PCB) Chief Executive Officer (CEO) Wasim Khan had categorically stated, in an interview, that Azam, who replaced Azhar Ali as the Test skipper earlier this month, will "remain captain until Ehsan Mani and myself are here".
Responding to a question on the aforementioned statement, Akhtar said that Azam needs to evolve as a player.
"When you come in the limelight and go on the path of becoming a real star, some people will try to bring you down and make you suffer. That is the time when you have to show what you are made of. Babar Azam now needs to evolve as a captain, player and batsman so that everyone knows that he is a man of steel," said Akhtar while speaking during a show on PTV Sports.
ALSO WATCH: Why Indians love to hate Babar Azam?
The world's fastest bowler also did not seem too convinced with the statement given by the PCB chief.
"If you are not a man of steel then there will be no one backing you. I will be honest with you, I remember exact words of many CEO/Chairman [of PCB] who said that Rashid [Latif] bhai will stay as captain of six years," he said. "I have seen the high and lows of life [in cricket] over the past 24 years."