Usman Qadir upbeat ahead of South Africa T20I series
The 27-year-old revealed that dew might play a big role during the upcoming series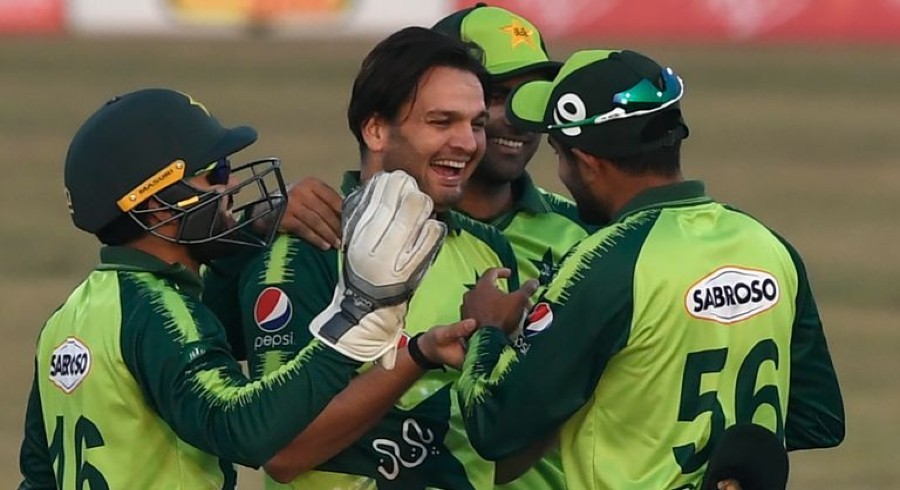 PHOTO COURTESY: PCB
Pakistan's leg-spinner Usman Qadir, while talking at a virtual press conference on Tuesday, appeared upbeat ahead of the upcoming Twenty20 International (T20I) series against South Africa.
The 27-year-old revealed that dew might play a big role during the upcoming series while stating that the players in the Pakistan side were ready to face the challenge.
"Our three day practice has been really good. The way Saqlain bhai and Yousaf bhai have worked with us, it has been really good. Dew might play a big role and they have taught us some valuable things about it. If I get an opportunity I will try my best. In international matches dew usually is minimised but we are still prepared to face it," Qadir said.
"Every leg-spinner has variety. But I try to deliver in every match. Every format presents different pitches and conditions, so we will try to play our best in the upcoming series," he added.
The leg-spinner praised the skills of batsmen Haider Ali and Danish Aziz while revealing that there was no pressure on either himself or Mohammad Zahid as all players want their side to come out victorious.
"Haider and Danish have come to this level after performing really well. They took me to the cleaners in the practice session. Bowlers sometimes go for runs. If I get a chance, I will try to display all the things I have learned. I have been working on my batting as well during the practice sessions. If I get a chance I will try to prove myself. The target for me would be to get rid of any batsman that plays against us. I will bowl according to the match situation. I want to replicate my performances from the last series," he said.
"Zahid is no doubt a good bowler. He has been performing in domestic cricket. There is no pressure on either of us. Whoever gets a chance will try to perform. We sang the national anthem in front of our flag, which was Saqlain bhai's idea, which gave us a lot of confidence during our practice session," he concluded.
Pakistan won the recently concluded Test series against South Africa two-nil and will now move towards the T20I leg of the series which includes three fixtures that will be played at the Gaddafi Stadium in Lahore on February 11, 13 and 14 respectively.