Wahab Riaz has high hopes from three Peshawar Zalmi players
The fast-bowler revealed that his side would opt for an aggressive approach in the upcoming tournament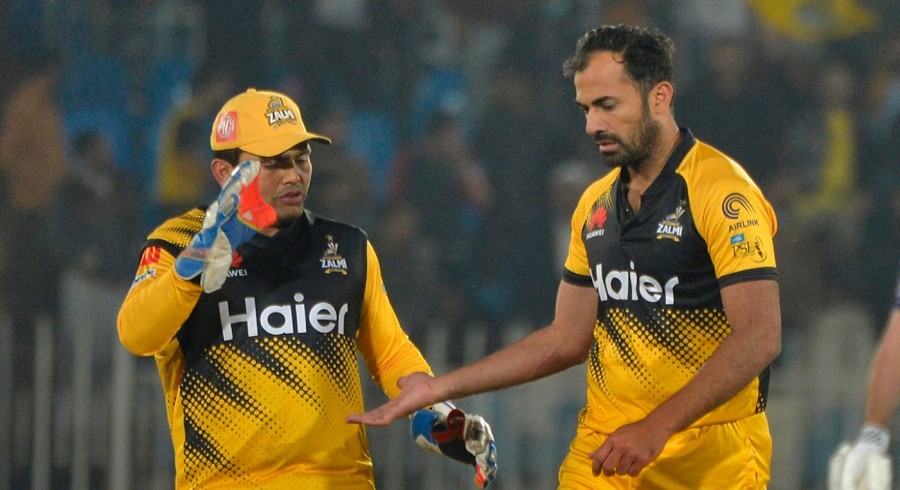 PHOTO COURTESY: PCB
The captain of Peshawar Zalmi Wahab Riaz, while talking at a virtual press conference on Monday, expressed hope for excellent performances in the upcoming Habib Bank Limited (HBL) Pakistan Super League (PSL) season six.
The fast-bowler revealed that his side would opt for an aggressive approach in the upcoming tournament while highlighting the importance of veteran players Kamran Akmal, Shoaib Malik and Ravi Bopara.
"We will try to play aggressive cricket in the upcoming PSL. We have a combination that is full of promising youngsters and will try to extract the best results. We will not repeat past mistakes. We made it to the playoffs in the fifth season. We have clarified the roles of each player in the side. Kamran Akmal is our main wicketkeeper while we are preparing Imamul Haq as backup in that role. We had players like Shahid Afridi, Daren Sammy and Kieron Pollard in our middle order in the past. This time around, we have high hopes from Kamran Akmal, Shoaib Malik and Ravi Bopara," Riaz said.
The 35-year-old stated that the franchise had high hopes from players such as David Miller, Rutherford and Imran Butt while claiming that all-rounder Amad Butt and fast-bowler Irfan Senior would be used to plug the gap left by fast-bowler Hasan Ali.
"We also have high expectations from David Miller, Rutherford and Imran Butt. Playing for the national side is always the priority. I am sad at not being in the national side currently. Not being added to the squad hurts but I am focused on the PSL right now. Performing well in the PSL could lead to a comeback in the national side. I wish Hasan Ali the best of luck with Islamabad United. Amad Butt and Irfan Senior will try to plug that hole in our side," he concluded.