Wasim Khan terms HBL PSL 6 postponement 'collective failure'
Wasim said that it is not the time to play blame game with other franchises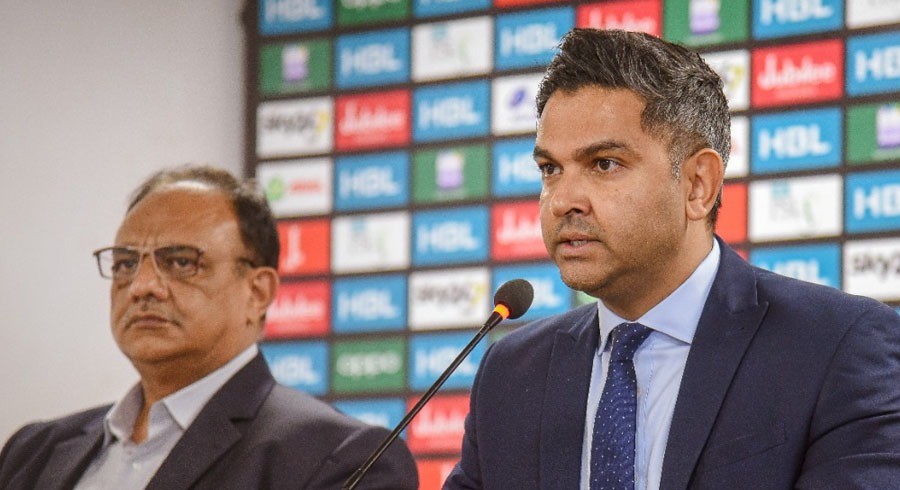 PHOTO COURTESY: PCB
PCB Chief Executive Wasim Khan has termed the postponement of HBL PSL 6 a collective failure of all stakeholders involved.
While speaking in a press conference on Thursday, Wasim said that it is not the time to play blame game with other franchises.
"Franchises have invested a lot of money to make the PSL work, so there are always going to be lot of emotions, particularly in the first 24 hours. Any environment can only work if all stakeholders are on the same page. It is not the time to be fighting with franchises and blame each other. The bottom line is that is a collective failure and there has to be a sense of collective responsibility," said Wasim.
Wasim added that an independent inquiry will be held into the Covid-19 protocol breach.
"We will fully investigate the breaches, but it is not going to be the PCB staff that will do that. We will talk to the Board of Governors and will instigate an investigation regarding what went wrong," he said.
"We need to have a hard look at our ourselves. This isn't about shifting blame. Bio-secure bubble is all about trust and discipline. Building trust will take some time but we will make sure this doesn't happen again," he added.
Earlier today, Atif Rana, CEO of Lahore Qalandars, told Express News that the PCB had failed to implement bio-secure protocols. He added that one owner of a franchise was also pardoned for embracing the players.
"The board was not only to create a bio-secure bubble on paper but also to implement it in hotels and venues, but this was not done," said Rana. "PCB should have imposed fines on players and officials violating SOPs."
It must be noted that sixth edition of the HBL PSL was postponed indefinitely after eight individuals tested positive for Covid-19.