WhatsApp-ening: Mohammad Amir, Hasan Ali unhappy over central contract snub
Wahab Riaz, who was also left out of the central contract list, is still part of the WhatsApp group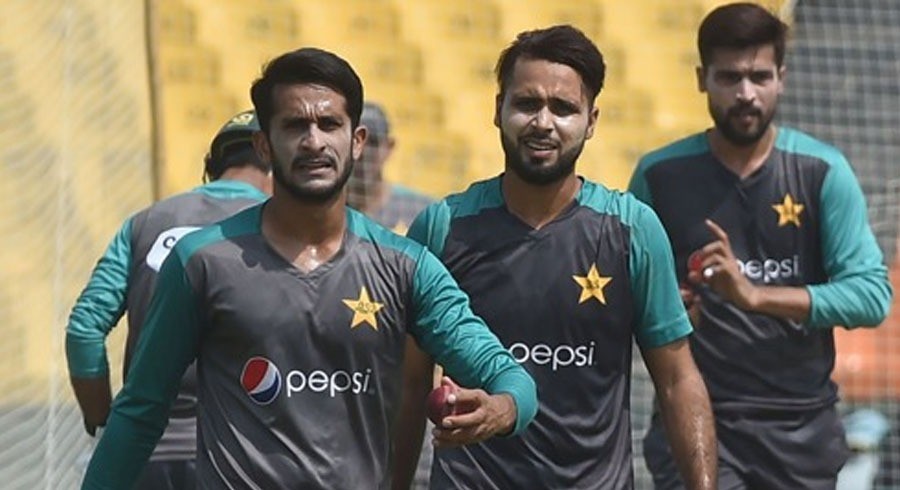 PHOTO: PCB
After being denied the central contract for 2020-21, Pakistan pacers Mohammad Amir and Hassan Ali have left the WhatsApp group setup by the Pakistan Cricket Board (PCB) for issues and recommendations related to fitness.
It remains unclear why the pacers have left the group. However, according to team sources, whenever any player is dropped out of the central contract list, it is not unusual for them to voluntarily leave the group.
Hasan has suffered another setback due to his recurring back injury, which could keep him out of action for five to six months.
According to details, Ali has been on the sidelines for the past year or so due to injury concerns and his latest injury could result in more time off the field.
ALSO READ: I was very sad: Akhtar on dismissing Tendulkar in 2003 World Cup
The PCB is closely monitoring the situation and has also reached out to doctors overseas, in order to assess the nature of Ali's injury. The decision on whether to carry out a surgery will be taken after their opinion is taken under consideration. Considering this development, it is surprising that Hasan has left the aforementioned group.
Meanwhile, Wahab Riaz, who was also left out of the central contract list, is still part of the WhatsApp group.
The pace trio is extremely unhappy after being denied the contract, but are refraining from expressing their displeasure in public. Hasan even deleted a cryptic tweet he posted after getting axed from the list of centrally contracted players last week.
The concerned tweet consisted of Hasan's trademark generator celebration while batting with a caption that claimed that the celebration was not just for bowling.
Last year, Amir posted a similar tweet after getting a demotion in the central contract list.