Younis Khan has wrongly been made batting coach: Shoaib Akhtar
Pacer believes that Younis would have been more effective while working at NCA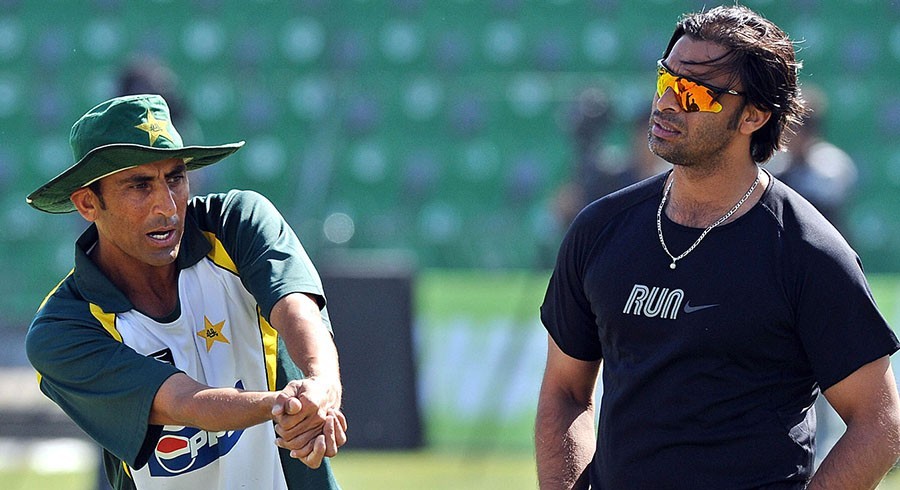 PHOTO: AFP
Former Pakistan speedster Shoaib Akhtar believes that the position of national team's batting coach is not a suitable one for ex-captain Younis Khan.
While speaking on a local news channel, Akhtar said that Younis would have been more effective while working at the National Cricket Academy.
"Younis Khan has wrongly been made batting coach, he should be training players in the National Academy with Mohammad Yousuf as the Pakistan batting coach," said Akhtar.
Pakistan's most successful Test batsman and former captain Younis Khan had been appointed as the men's national team batting coach for the tour of England, back in June.
ALSO READ: Pakistan tour to South Africa likely to be pushed forward due to IPL
He also stated that the Pakistan Cricket Board (PCB) is mismanaged and will go downhill if they don't mend their ways.
"PCB is mismanaged. The more you keep good people away, the further cricket will go downhill. If I got a chance to work in PCB, I'd bring in foreign investment. I would work for free and ensure that no one calls me up and tells me to select their kid," he said.
Akhtar represented Pakistan in 46 Tests, 163 One-Day Internationals (ODIs) and 15 Twenty20 Internationals (T20Is) while taking 178 wickets, 247 wickets and 19 wickets respectively in each format.