Zimbabwe series will be a 'test case' for PCB
The ECB will be approached to provide advice about creating a coronavirus-free environment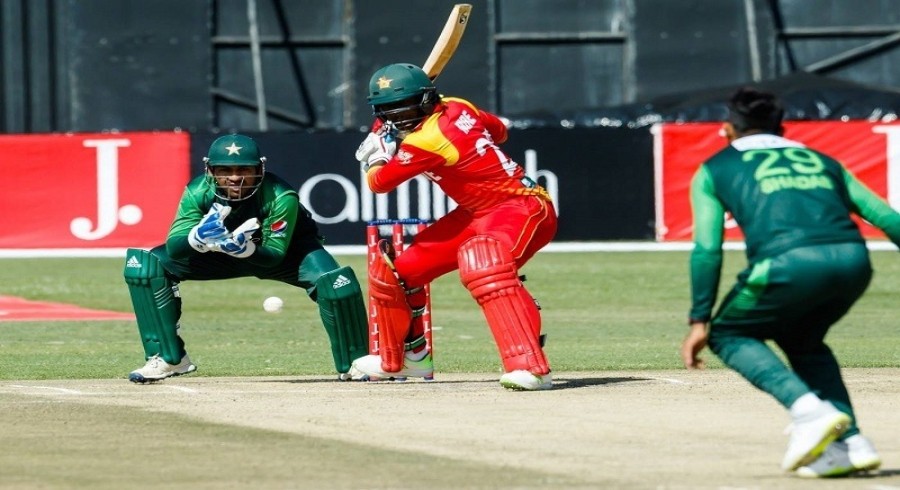 PHOTO: AFP
The series against Zimbabwe, which is scheduled to be played in October, will be a 'test case' for the Pakistan Cricket Board (PCB) as the board seeks to invite major teams to tour the country.
According to the current schedule, the Zimbabwe side is scheduled to arrive in Pakistan on October 20 while the first two matches are expected to take place on October 28 and 30. The matches are likely to be played behind closed doors.
Preparations are underway to create a bio-secure area. The England Cricket Board (ECB) will be approached to provide advice about creating a coronavirus-free environment. The One-day International (ODI) matches are likely to be played in Multan and the T20I series in Rawalpindi.
The PCB is also hopeful for future tours by New Zealand, Australia and England within the next 20 months, as well. Meanwhile, South Africa is scheduled to tour Pakistan in January as part of the future tours program (FTP).
ALSO READ: Pakistan players dominate ICC all-time T20I bowling rankings
The PCB wanted to host a bigger series against South Africa but that will not be possible due to other commitments in the FTP. South Africa had last visited Pakistan in October 2007 for two Tests and five ODIs. They are now expected to return after 13 years.
The successful completion of World XI matches, the Pakistan Super League (PSL), along with series against West Indies, Sri Lanka and Bangladesh has bolstered the confidence of the PCB about a future tour by major teams around the world.
The series against Zimbabwe will address two important questions for future tours as the PCB will look to prove that they can provide adequate security while providing a coronavirus-free environment.
The National T20 Cup is also scheduled to begin on September 30 while its second phase will be played in Rawalpindi. The preparations for the domestic tournament will provide an insight into the level of readiness for the PCB in managing an event in the current circumstances.