COVID-19: Kanika Kapoor stayed in same hotel as South Africa cricket team
The Indian singer has tested positive for novel coronavirus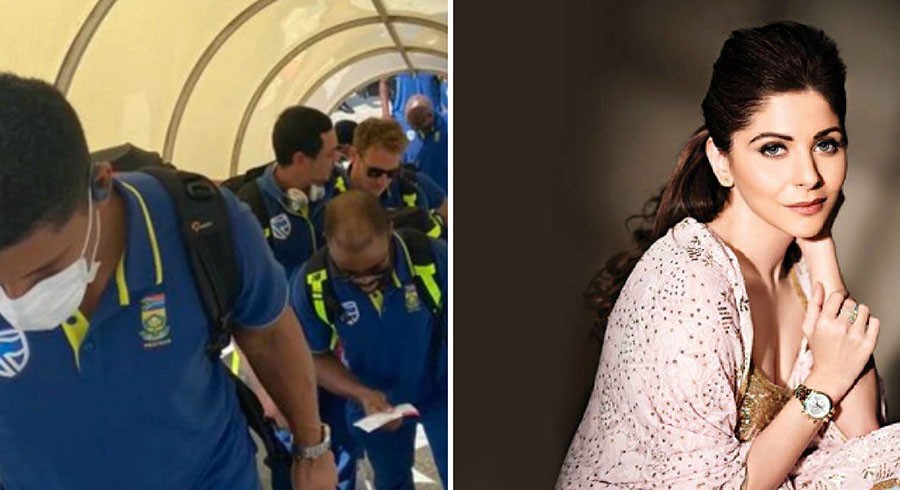 PHOTO COURTESY: PTI
The South Africa cricket team, which has now returned back home after their India tour was shortened, are at a risk of exposure to the novel coronavirus (COVID-19), after it has been reported that the Indian singer, Kanika Kapoor, who had tested positive for the virus was staying in the same hotel as the Proteas in Lucknow.
Members of the South African cricket team have been told to undergo a 14-day period of self-isolation and social distancing to prevent the spread of coronavirus following their return from an aborted tour of India.
ALSO READ: Haider Ali wants to emulate Babar Azam, not Virat Kohli
The players arrived back in South Africa on Wednesday ten days after departing on a tour during which they played no cricket.
"There are reports that she dined in the hotel's buffet and also attended several guests in the lobby," an official was quoted as saying by The Times of India on Sunday.
"She was living there at a time when the South African team was staying in the hotel for the ODI match, which eventually was called off. There is information that Kanika was seen briefly attending a news channel's annual conclave held at the hotel. Therefore, it is important to scan the CCTV footage and list those who came in contact with her," the official added.
The first of three scheduled one-day internationals was abandoned without a ball bowled because of rain and the remaining two were cancelled.
Dr Shuaib Manjra, Cricket South Africa's medical officer, who accompanied the team on the tour, during which they stayed in or travelled through Dubai, Delhi, Dharamsala, Lucknow and Kolkata, said the cancellation had been decided because of the rapid change in the global coronavirus situation.