Haris Rauf has performed better than Shaheen Afridi in T20 World Cup: Gambhir
Gambhir believes that Rauf has done well in the difficult stages of the innings as compared to Afridi, so far in the event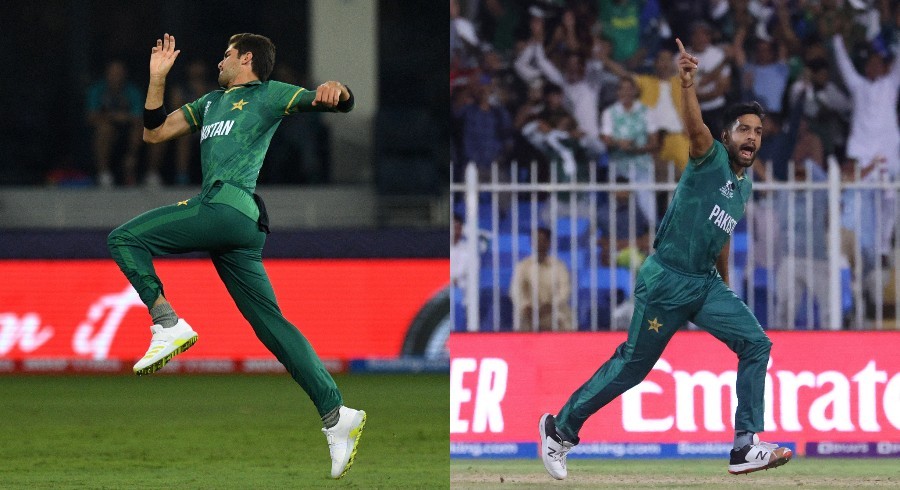 PHOTO: AFP
Former Indian opener Gautam Gambhir has stated that Haris Rauf has performed better Shaheen Afridi in the ongoing T20 World Cup.
Gambhir believes that Rauf has done well in the difficult stages of the innings as compared to Afridi, so far in the event.
Rauf has claimed six wickets in three innings at an economy rate of seven, meanwhile Afridi has bagged five wickets, at an economy rate of 6.16, in similar number of games.
"For me it's Haris Rauf, it's easy to bowl with the new ball and the first over especially when you can swing the ball. Shaheen has bowled well with the new ball but Haris has bowled the tough overs in the middle and the death as well. He has been the standout performer with his pace and his accuracy as well, which makes Pakistan's bowling the best in this competition," said Gambhir on ESPNcricinfo.
ALSO READ: Mahela Jayawardene advises Pakistan on batting first, backs Hasan Ali
The former left-hander also ranked England ahead of Pakistan as the favourites for the mega event.
"From the bowling point of view, they have probably got the strongest lineup in this competition. But from the batting point of view its England, as their batting is far better than Pakistan. But they have shown in this competition that bowling can win you the tournament as well. So, it's very difficult to say that Pakistan are the favourites, at the moment I will still go with England," he concluded.
Pakistan will face Namibia, today, in Abu Dhabi as the Men in Green look to seal their place in the semi-finals of the T20 World Cup.