ICC to decide fate of Men's T20 World Cup on March 29
The mega event is scheduled to take place in Australia from October 18 to November 15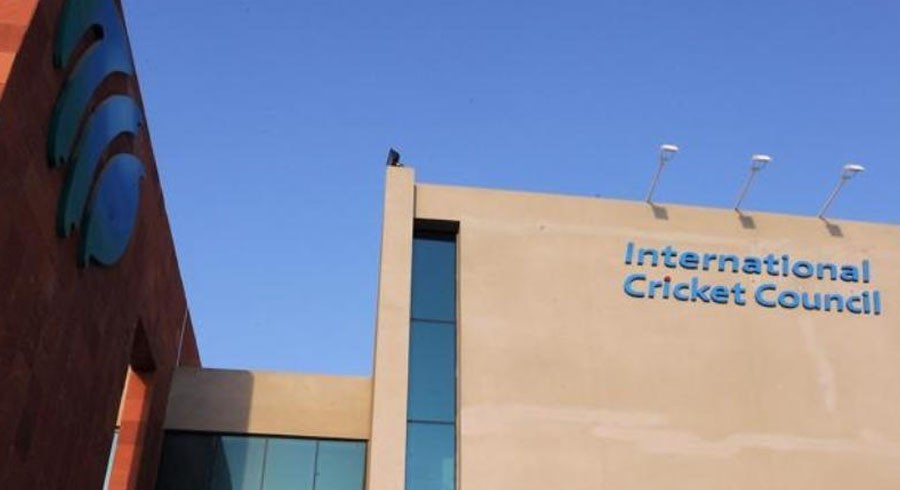 PHOTO: ICC
The International Cricket Council (ICC) will decide the fate of the seventh edition of T20 World Cup on March 29, after consulting with its international member boards through a teleconference.
The aforementioned mega event is scheduled to take place in Australia from October 18 to November 15. However, there is a growing uncertainty around the tournament due to the coronavirus pandemic severely affecting Australia, with more than 2000 cases reported so far.
Australia has closed its border temporarily due to the pandemic and is speculated to continue with the lockdown for the next six months, allowing only Australian nationals to enter the country. With the T20 World Cup just seven months away, the international cricket body is concerned regarding the preparations leading up to the event.
ALSO READ: PCB sleeping in my case as I'm proud Hindu: Danish Kaneria
Meanwhile, Cricket Australia (CA) chief Kevin Roberts is hopeful of staging the event as per the planned schedule.
"We're really hoping that all forms of sport can be played again in a few weeks' or a few months' time," Roberts said late Tuesday. "None of us are experts in this situation obviously, so our hope is that we're back in very much normal circumstances come October and November when the men's T20 World Cup is to be played and at this stage we're planning on November 15, to have a full house at the MCG (for the final) to inspire the world through men's cricket as the women's cricketers did here.''
Various sporting and cricket tournaments have been postponed recently due to the pandemic. If the T20 World Cup was to be postponed, it would make things difficult for ICC, as the eighth edition of the T20 World Cup is scheduled to take place next year in India.