Kohli slams Indian fan after 'overrated' comment
Indian skipper asks people who prefer players from other countries to leave India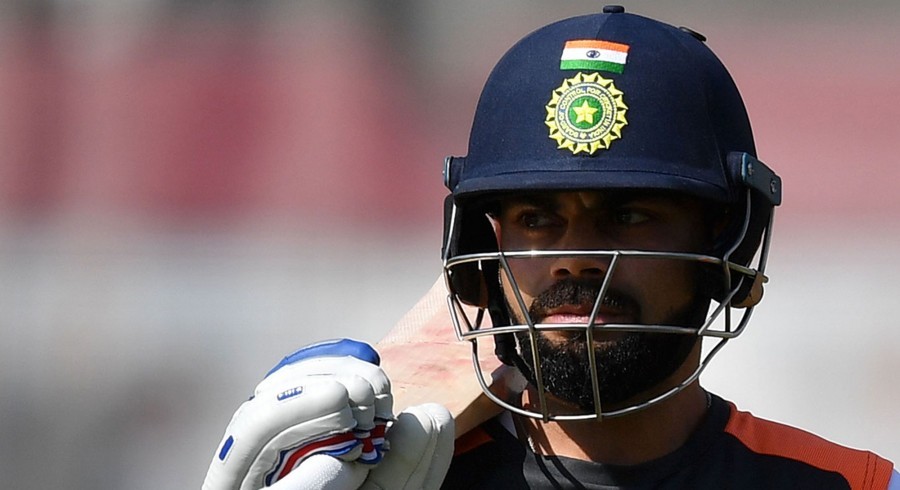 PHOTO: AFP
India captain Virat Kohli has hit back with a fuming response, after a local fan called him overrated while also showing a liking for batsmen from Australia and England.
While responding to comments from his Instagram and Twitter fans on his official app, Kohli said that people who prefer players from other countries should leave India.
"Okay, I don't think you should live in India then… you should go and live somewhere else, no? Why are you living in our country and loving other countries? I don't mind you not liking me but I don't think you should live in our country and like other things. Get your priorities right," said Kohli.
The response did not go down well with fans and key figures within the cricketing fraternity.
One of the notable statements came from commentator Harsha Bhogle who said players like to live in a bubble and can't accept contrary opinions.
"Virat Kohli's statement is a reflection of the bubble that most famous people either slip into or are forced into. The voices within it are frequently those that they wish to hear. It is a comfortable bubble and that is why famous people must try hard to prevent it from forming," he said in a tweet. "That is also why contrary opinions are frowned upon. Power and fame tend to attract those people who agree with you and reinforce your opinion because they benefit from proximity to fame and power."
Twitter reaction
Sad to know @imVkohli wont live in India any more. Am sure he doesn't have double standards and will follow his own dictat pic.twitter.com/yE8koBHZp0

— Joy (@Joydas) November 7, 2018
The latest blabbering by @imVkohli shouldn't be taken too seriously.
In the month of November, he tends to go off the rails.
This is nothing compared to what he said 2 years ago. 😲🤔😋 pic.twitter.com/WqElQmrohj

— Akash Banerjee (@akashbanerjee) November 7, 2018
Your words were not misconstrued, your words were not twisted, this is no case of misreporting, so IF at all you're planning to speak about the arrogant remark you made, spare these bahanas, @imVkohli.

And you MUST say goodbye to endorsing foreign brands. And holidays abroad.

— VIVEK (@ivivek_nambiar) November 7, 2018