No limit to what Haris Rauf can do: Maxwell
Maxwell believed that their side is yet to tap into the full potential of the fast-bowler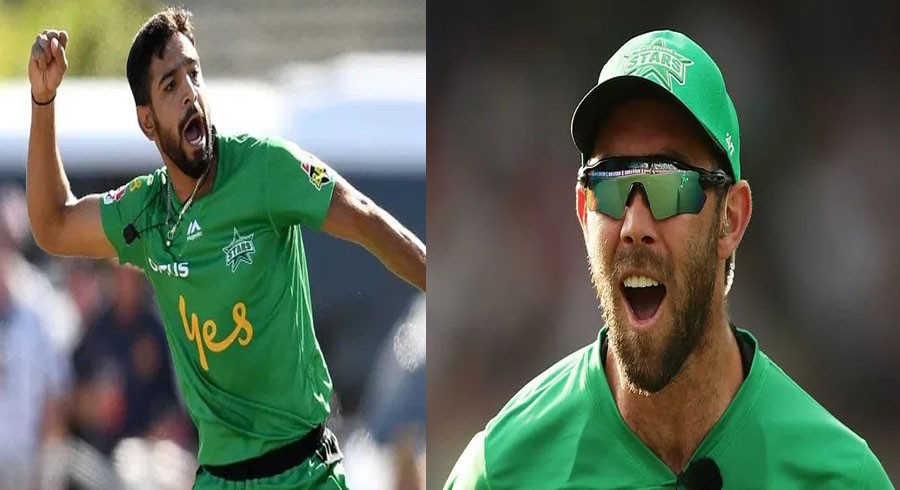 Photo Courtesy: Cricket Australia
Australia's hard-hitting all-rounder Glenn Maxwell claimed that there was no limit to what Pakistan's fast-bowler Haris Rauf could do in the world of cricket.
Maxwell, captain of the Melbourne Stars franchise in the ongoing Big Bash League (BBL), believed that their side is yet to tap into the full potential of the fast-bowler because of a language barrier.
"There's no limit to what he can do. He's an absolute superstar," Maxwell told Melbourne radio station SEN. "We probably didn't get as much out of him as we could have. With a slight language barrier, you can sometimes miss a few things, but he still performed unbelievably well."
ALSO READ: Misbah has given up on young players: Ramiz Raja
The 31-year-old praised the phenomenal performance of Rauf, who was for a time the second highest wicket-taker of the tournament after playing half of the matches, in the ongoing BBL
"He got a truckload of wickets in a short amount of time, and for a while there he was second on the wicket-taking list and had played half the games everyone else had played. That was just the impact he had on the tournament," he said.
The all-rounder highlighted the rise of Rauf as the story of the entire tournament.
"He's an absolute entertainment machine and people love coming to watch that. The story of him coming from club cricket into Pakistan eyes was absolutely outstanding, and was the story of the BBL tournament for mine," he concluded.