Pakistan's security reputation is a little bit unfair: Moeen Ali
The 32-year-old believed that no place on earth was completely safe because of the rising crime rates around the globe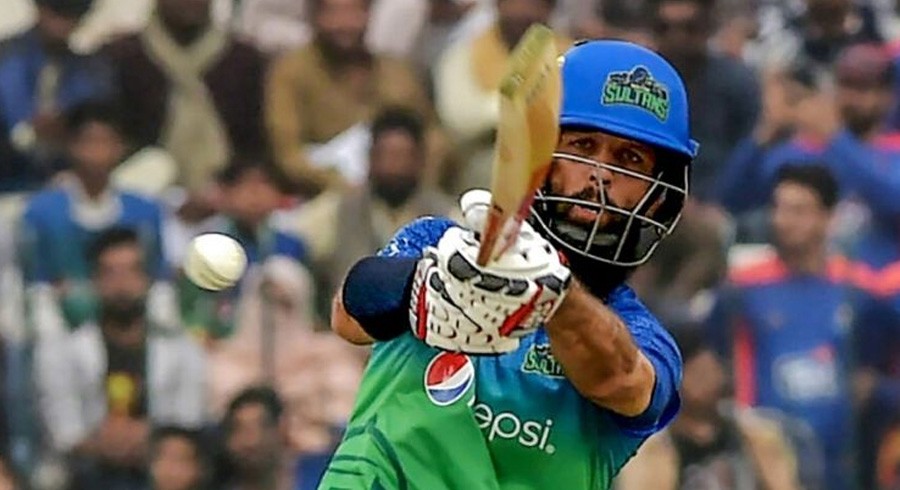 PHOTO: PSL
England's all-rounder Moeen Ali, who is currently representing Multan Sultans in the ongoing Habib Bank Limited (HBL) Pakistan Super League (PSL) season five, has claimed that Pakistan's security reputation is a little bit unfair while speaking exclusively to The Cricketer.
The 32-year-old believed that no place on earth was completely safe because of the rising crime rates around the globe.
"I think it (Pakistan's security reputation) is a little bit unfair because you're not safe anywhere," Moeen said. "It can be wrong place, wrong time. Even in England now, the crime rate's massive. I just feel the perception you have from the outside is it's not safe to go. My counter-argument is it's not safe anywhere, really. Yes, there are some places you might feel a bit safer but the security has been really impressive. We had the same thing in Bangladesh a few years ago when some guys didn't go. It was brilliant."
ALSO READ: Ben Dunk urges Australian team to tour Pakistan
Moeen stated that bringing cricket back to Pakistan was one of the primary reasons behind the foreign cricketer's participation in the HBL PSL.
"A part of coming here is to try to get cricket in Pakistan again," he said. "It's also to experience the atmospheres and a bit of franchise cricket, but it's mainly to get Pakistan playing cricket again, getting their fans to experience good players coming, and being part of a franchise league that's talked about a lot around the circuit. Being of Pakistani heritage, it definitely means a lot to come out and experience it. My dad was very keen for me to come out. It's been amazing."
Moeen claimed that England's arrival in Pakistan would be a major milestone which could send a big message to the world.
"It would be a major stepping stone, milestone, whatever you want to call it… for England to come out," he says. "It would send a message to the rest of the world. It would be great for cricket. If they ask and they want to know then of course I'll be honest about it. I won't be biased for or against it at all. I'll tell them what I think and believe. As a player you hope that cricket does come back here and you're part of that legacy. You hope you're part of that group that came back and played cricket in Pakistan again," he concluded.