T20 World Cup: Inzamaul Haq questions Sarfaraz's selection
Former Pakistan captain further criticized the selection committee for ignoring Sharjeel Khan and Shoaib Malik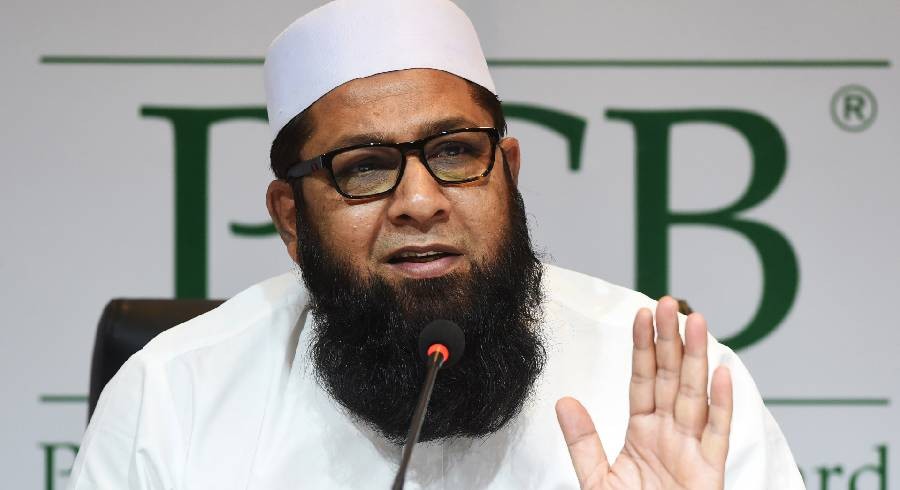 PHOTO COURTESY: ICC
Pakistan's legendary batsman Inzamamul Haq has questioned the selection committee over Sarfaraz Ahmed's selection for the upcoming T20 World Cup squad.
Speaking on his YouTube channel, Inzamam said that the selection committee needs to handle the media pressure better and not make selections based on that.
"If the selection committee wants to make selections based on performance then they need to forget age and other factors," said Inzamam.
Inzamam further added: "When you are not going to play Sarfaraz then why are we carrying him? How many T20Is has he played in the last two years? He is a reputable former captain - including him, and not playing him will make no sense."
ALSO READ: Mohammad Rizwan opens up on India, Pakistan T20 World Cup clash
The T20 squad selection should be based on the ability of players to turn the match on its head, and there is no one better than opener Sharjeel Khan, said the 51-year-old.
The former Chief Selector said that Pakistan has suffered in the middle-order and they should have reshuffled the batting line-up and selected Sharjeel Khan as an opener.
"Sharjeel Khan has performed brilliantly. If they didn't want to shuffle the batting order then why was Shoaib Malik not considered? He has the experience. Both players could have made a huge difference," added Inzamam.
Pakistan, who will leave for Dubai on October 15, will play their first game against India on October 24 during the T20 World Cup. Like1:24 pm