WATCH: Steyn excited to be part of Islamabad United for HBL PSL5
This is the first time Steyn, who was picked by United during the draft, has registered for the HBL PSL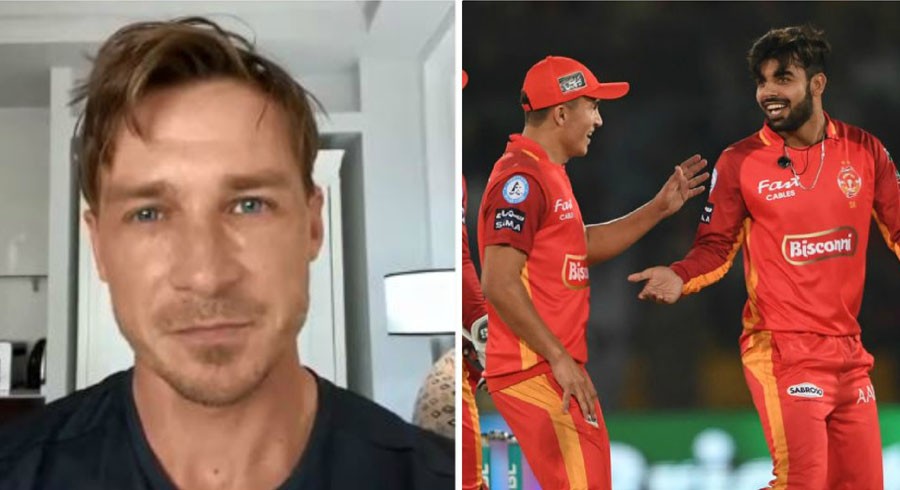 PHOTO COURTESY: Twitter
South African pacer Dale Steyn is excited to join two-time Habib Bank Limuted (HBL) Pakistan Super League (PSL) champions Islamabad United for the fifth edition of the tournament.
The right-arm pacer took to Twitter to urge his fans to come and support the team at the stadium.
ALSO READ: Sharjeel Khan reveals his goal for HBL PSL5
"Hello everybody in Pakistan. Just a quick message to say that I am super excited to come over and join Islamabad United. Come and watch us play, really looking forward to it and I'll see you guys at the games. Cheers," Steyn tweeted.
See you soon Pakistan! @IsbUnited @thePSLt20 #TayyarHain #HBLPSLV pic.twitter.com/A09k2ns1xQ

— Dale Steyn (@DaleSteyn62) February 15, 2020
This is the first time Steyn, who was picked by United during the draft, has registered for the HBL PSL.
Steyn's visit to Pakistan will also be his first since the 2007 tour when he played Tests in Karachi and Lahore.
The 36-year-old retired from Test cricket last year after a series of injuries but said he remained available for the country's white-ball teams.