'Cricket no more a gentleman's game'
Kapil Dev was disappointed to see India, Bangladesh players clash after U19 World Cup final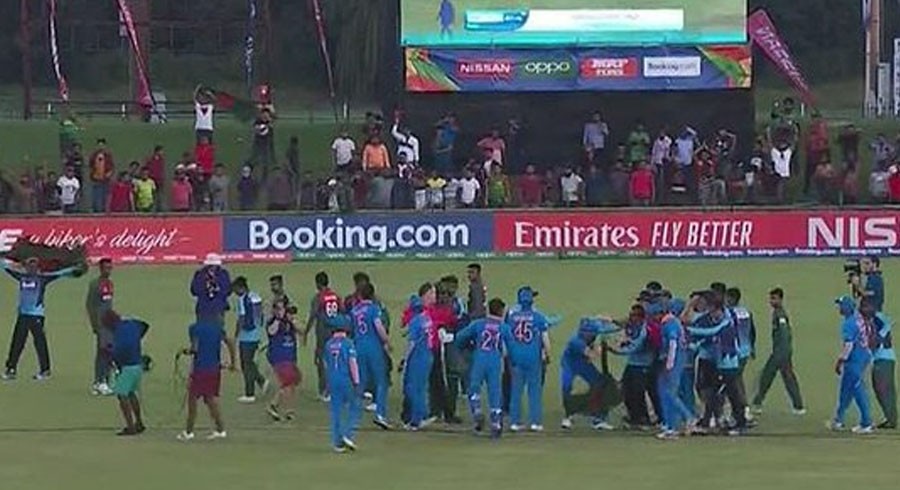 PHOTO COURTESY: YouTube screengrab
Former Indian all-rounder Kapil Dev has questioned cricket's status as the gentleman's game citing the unfortunate clash between India and Bangladesh players after the U19 World Cup final.
Five players were found guilty of a Level 3 breach of the International Cricket Council (ICC) Code of Conduct for Players and Support Personnel following the final of the ICC U19 Cricket World Cup in Potchefstroom in South Africa.
Three Bangladeshi players; Md Towhid Hridoy, Shamim Hossain and Rakibul Hasan and two Indian players; Akash Singh and Ravi Bishnoi were charged with violating Article 2.21 of the code, whilst Bishnoi received a further charge of breaching Article 2.5. All five players have accepted the sanctions proposed by ICC U19 Cricket World Cup Match Referee Graeme Labrooy.
"What happened between those young people I think it was horrible. The cricket boards should take hard steps today so that tomorrow these type of mistakes do not happen," Dev was quoted as saying by NDTV Sports.
Bangladesh players reacted in an aggressive manner after the match as they rushed to the ground to celebrate their victory.
ALSO READ: Hat-trick hero Naseem Shah breaks world record
Reports revealed that one Indian player rushed to confront and pushed a Bangladeshi player, who had allegedly said unpleasant things.
"You lost the match, you have no right to go back to the ground and fight with anybody. Come back. You should give more blame to the captain, manager and the people who were sitting outside. Sometimes, if you are an 18-year-old boy, he doesn't understand. But if you're a manager, that's your responsibility to take care of the situation," he added.