Shahid Afridi questions Covid-19 regulations for umpires
The legendary former all-rounder has a massive following on the social media platform Twitter with over 1.4 million followers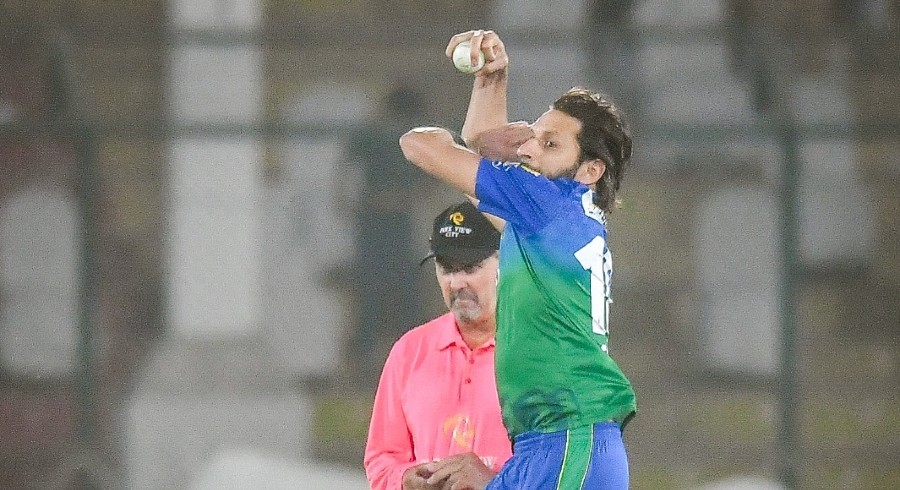 PHOTO COURTESY: PCB
Pakistan's legendary former cricketer Shahid Afridi, in a Tweet on Thursday, questioned International Cricket Council (ICC) regarding the Covid-19 regulations for the umpires during the ongoing fixtures around the world.
The umpires are not allowed to hold the caps of the bowlers, which was a typical occurrence during the pre-covid times, while they also avoid shaking hands with players.
"Dear ICC, wondering why the umpires are not allowed to hold bowlers cap even though they are in the same bubble as players/management and even shake hands at the end of the game?" Afridi tweeted.
The legendary former all-rounder has a massive following on the social media platform Twitter with over 1.4 million followers. The 40-year-old strives to bring many issues to the forefront using his popularity to create awareness.
A valid question 🤔 https://t.co/7Ku9qyC4mT

— 𝗔𝘀𝗮𝗱 - اسد 🚴‍♂️ (@AsadJan80) February 24, 2021
Hahaha finally Lala mentioned What i think everyday 😅 https://t.co/JlHXPf329j

— M Abu Bakar Farooq Tarar (@abubakarSays_) February 24, 2021
Keep wondering Shahid Bhai

Nothing is going to happen 🙃 https://t.co/DJqmgJoGy8

— Hasnain Gujjar (@HasnainGujjar0) February 24, 2021
Good point... https://t.co/lwK6nBMe8j

— Dr Samara Afzal (@SamaraAfzal) February 24, 2021
Haha! What does smart Williamson say about that? https://t.co/5iSLkgZ26Q pic.twitter.com/loGSWn7iE8

— KARDASH (@ShahidNadeem_PK) February 24, 2021